MIC DROP! presented by Viva con Agua and 365 Female* MCs
Everything is shut down – stages, locations – the entire culture scene! Without music Viva von Agua woudn't exist as we know it today. That's why we want to declare our solidarity with all the creative artists! To us music ist one of our universal languages. Besides that, we want to support female* artists by providing them a (virtual) stage, so they gain attention, visibility and recognition.
Together with 365 Female* MCs we're providing a virtual platform for their art, their work and important topics close to their heart. That's why we are handing over our Instagram channel every other week to female* artists, curated by 365 Female* MCs.
The final highlight will be a showcase at 8 pm (MET) with a live interview, where anybody can ask questions and the MC of the week can present a few songs. Everything will be streamend via our twitch channel.
Let's get loud for clean drinking water and the cultural industry!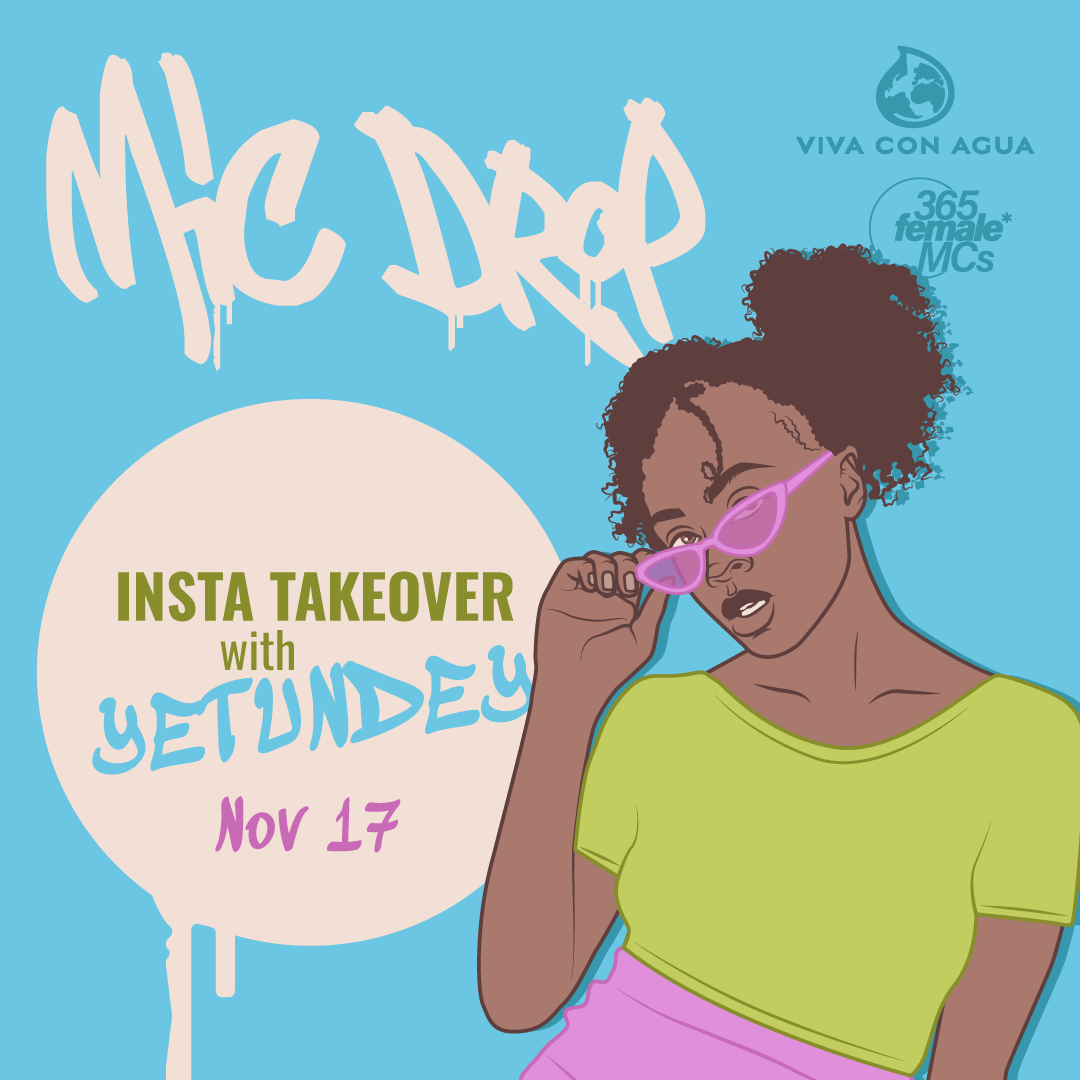 Do you feel like supporting us?
Your donations will support our WASH-projects and the artist equally. Thank you!
Das Artwork zu unserem MIC DROP! findet ihr bei Viva con Agua Arts: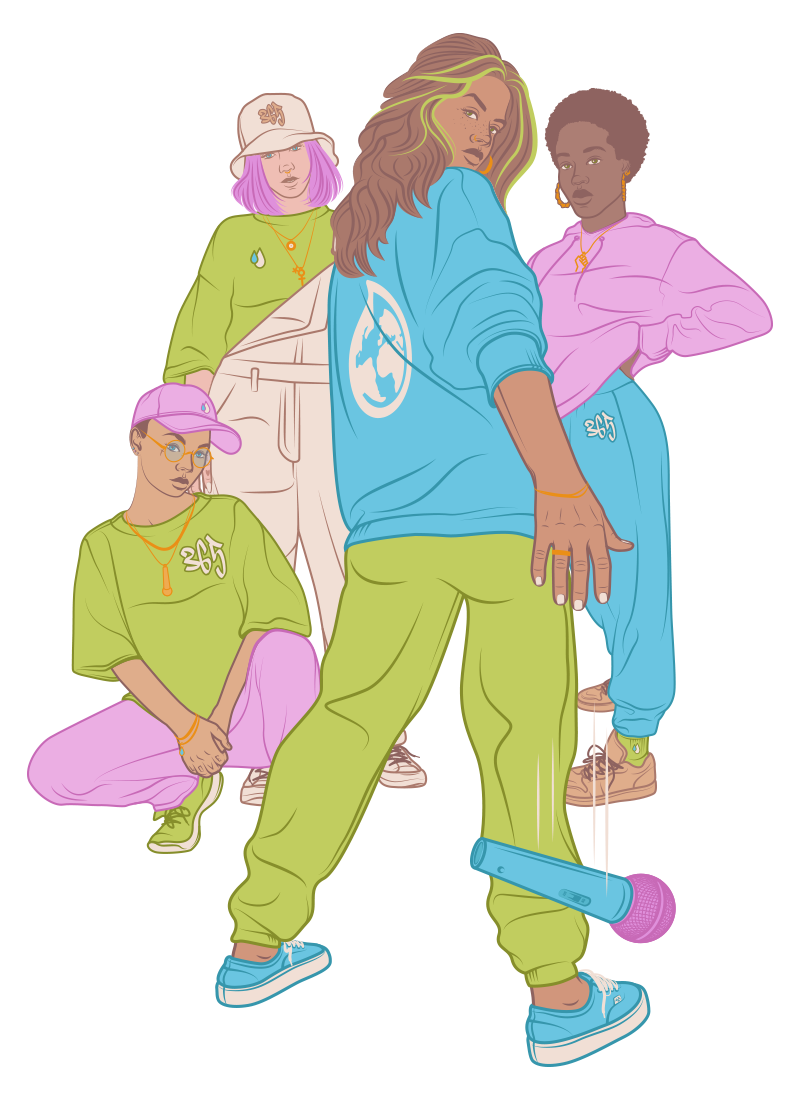 Diese Kampagne setzen wir gemeinsam mit der Blogreihe 365 Female* MCs um.
Alle Grafiken wurden gestaltet von Henrike Ott.