Beyond charity
Social business as a means to help people to help themselves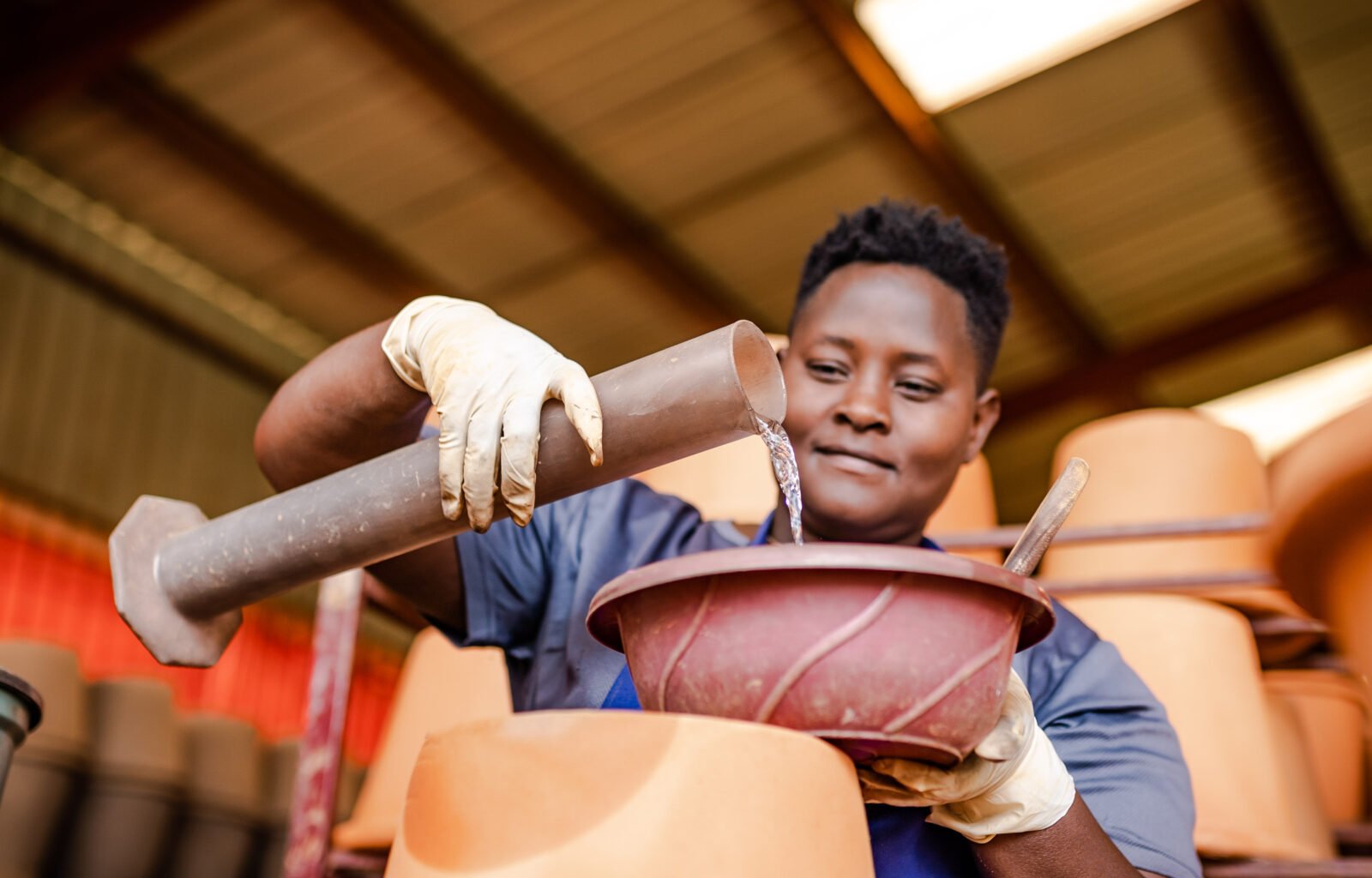 We believe that developing and supporting social businesses is the key to a lasting impact that goes beyond the limits of a temporarily financed WASH project.
Social Business
… enables people to change their roles from user groups to customers and producers and increase their responsibility for a successful outcome. It sets examples that promote trust and entrepreneurial spirit of other local stakeholders.
Viva con Agua promotes and develops social entrepreneurship while focusing on WASH related products and services in particular, such as bottles, toilet paper, soap, water filters etc.
In the Global North, we aim to raise empathy and awareness for WASH as well as funds for WASH projects. In the Global South, VcA sees itself as a partner supporting the improvement and scaling of ideas and projects by advising social businesses and investing in their impact.
SPOUTS Water Filter
Since 2019, Viva con Agua and Welthungerhilfe have been cooperating with SPOUTS of Water, a Ugandan producer of clay water filters. The filters are produced exclusively in Uganda and allow the cost-effective and safe filtration of water thanks to a special mixture and firing method of the clay.
Ugandan households as well as schools and hospitals benefit from these filters as they provide an ecological alternative to the traditional boiling of water, which leads to a sustainable reduction of CO2 emissions. Moreover, each Viva con Agua Purifaaya filter sold supports the work of Viva con Agua Uganda, thus going directly to WASH projects on site.