Drinking water in Uganda
Viva con Agua supports water projects in Uganda. We advocate for clean drinking water, toilets, and hygiene. In the regions of West Nile and Karamoja, as well as around the capital city Kampala, we support the construction of wells, the expansion of water supply, or toilets, and focus on joyful activation through innovative workshops. Here's an overview!
Insights of our work in Uganda
"I am Sorry Shakira, 25 years old, and a hand pump mechanic from the Yumbe District in Uganda. What I like most is the assembly of pumps. Even when I was young, I was totally fascinated by it and observed very closely what the mechanics did when they came to our village to repair the wells or boreholes. And every time we complete a repair and the hand pumps are fully functional again, my heart is full of joy because I know I have fulfilled a task that enables the community to access clean water."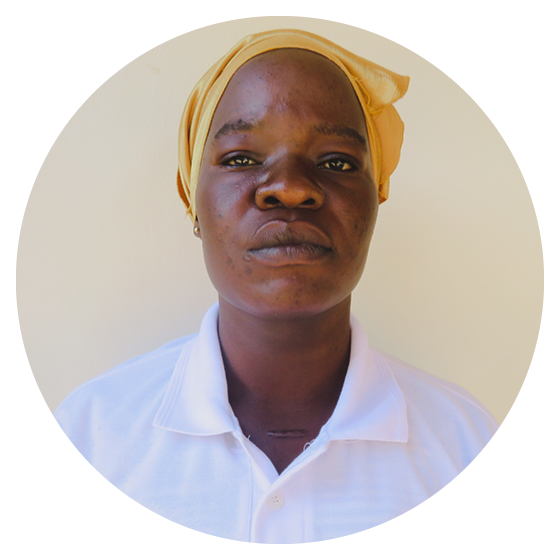 ALL FOR WASH – at schools around Kampala
This program is built on lessons, good practices, and experiences from projects implemented by Viva con Agua Uganda and others. This resulted in the Universal Language Approach program, which successfully trained over 300 teachers and coaches in over 50 schools involving 15 000 students.
In the context of the WASH triad (Water, sanitation, hygiene), the project focuses on WASH@schools. The UL4BC (Universal Languages for Behaviour Change) approach is included because the universal languages of Viva con Agua, art, music, and sports play an essential role in transferring knowledge.
Viva con Agua's goal is that schools have a reliable and safe water supply for drinking, handwashing, and sanitation. With good systems in place, school administrations and households spend less time collecting or worrying about water from distant water points. Having a clear and fair billing system will result in better planning and the use of limited financial resources. Each school which receives access to an improved water supply will also have corresponding sanitation and handwash facilities, as per the government's national standards.
The overall program objective is sustainable WASH Services 60 schools and the surrounding communities have increased equitable use of sustainable WASH services for all.
33€ train and support Menstural Hygiene Management (MHM) promotion in a school for a month
50€ promotion of healthy WASH behaviours at a school
80€ procurement and distribution of a water filter
650€ support Football4WASH activities at a school
ONE WASH – in West Nile and Karamoja
Since 2014 Viva con Agua has been supporting projects in the Karamoja region and since 2018 in the West Nile region of Uganda. The learnings an experiences gained with the long standing project partners Welthungerhilfe and with Viva con Agua Uganda are now flowing into an integrated WASH program. It continues the work in both regions in equal measure and combines it under
the name ONE WASH PROGRAM.
The "One WASH" project improves the living conditions of approximately 45,000 people. The program costs for Viva con Agua in the first 3 years amount to 1.4 million euros.
16€ enable a family to access clean drinking water by repairing a well.
35€ enable a person to access clean drinking water through the construction of a new well.
50€ enable a school class to participate in an innovative UL4BC workshop to activate for water, toilets, and hygiene using the universal languages of football, music, and art.
Our history in Uganda
Viva con Agua has been active in Uganda for a long time. Since 2009, we have been supporting WASH projects in the country. With Viva con Agua Uganda established as an independent member of Viva con Agua in 2017, it supports water, sanitation, and hygiene with local expertise. Together, we are now supporting a program by Welthungerhilfe in the WEST NILE and KARAMOJA REGIONS. Overall, the integrated WASH program in Uganda significantly enhances the provision of clean, safe water, and toilets to communities.
This is made possible through the repair of faulty hand pumps, installation of rainwater harvesting systems, maintenance of systems, distribution of ceramic filters, strengthening the capacities of existing community structures, facilitating the construction of sanitation facilities at both household and institutional levels, as well as through hygiene education and community sensitization.





Our partners
We support and realize this water project together with our family of Viva con Agua Uganda and our partner organization Welthungerhilfe e.V.
Support clean drinking water!
Viva con Agua is a member of the German WASH Network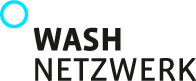 Viva con Agua is a member of SuSanA (Sustainable Sanitation Alliance)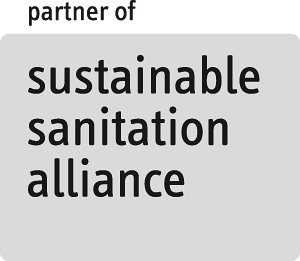 Viva con Agua is part of the German Initiative Transparente Zivilgesellschaft